Setting the Pace For Laser Cutting Services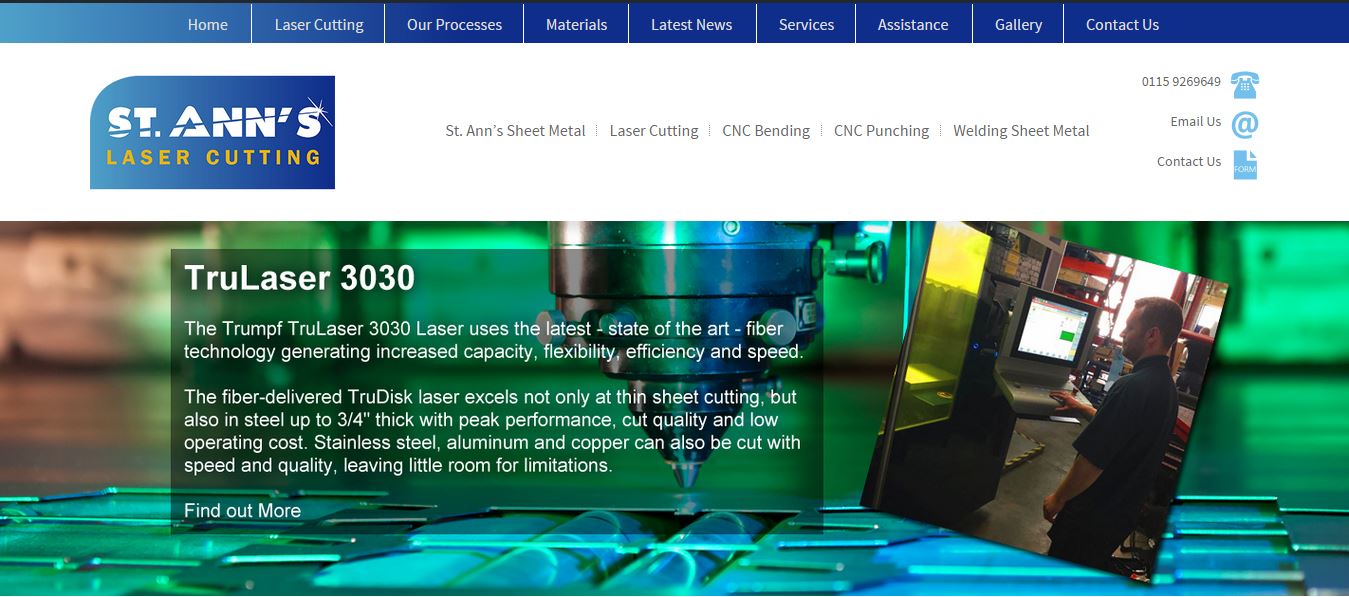 Setting the Pace For Laser Cutting Services
We have launched a new design for our online sheet metal service information and industry news website – lasercuttingsheetmetal.co.uk

Having been in the industry for over 50 years, many of our proudest achievements have been driven by continuous modernisation. Ground breaking technology such as our laser cutting machines, are actually powered by our state of the art industrial solar panels.
The Trumpf TruLaser 3030 Fiber laser cutting machine is a powerful piece of machinery and in comparison with many other machines still in use, there is no competition. When combined with the continuous power of our solar panels it is easy to see how we have set ourselves apart from the competition.
This modernisation has opened up numerous new opportunities for our customers. The next step was to bring it to the web. As well as introducing some new 'future-proof' features to our websites, one of our primary focuses for 2016 and beyond is to make sure that all of our customers and visitors are well informed on what we are up to.
New Website Re-Brand Launched
see it here

The new website and its contents are covering all bases. From all new feature rich content, to modern innovations such as the 'click to call' facility and blogging platform for visitors to subscribe to. You may remember our previous breakthrough's such as introducing an SSL Security certificate to www.stannssheetmetal.co.uk, or the PayPal payment system to help you fast track your orders. Our new website comes packed with further new features such as the dropdown content areas to help you navigate faster to the content you would like to read, or the fully mobile friendly version of the website to make mobile navigation a breeze.
If you would like to be kept informed on news in the Laser Cutting industry and hear how we may be able to help you then please sign up to our News updates below.
Thanks for your time.
The Team @ Saint Ann's Sheet Metal