On The Job – Wayne Carter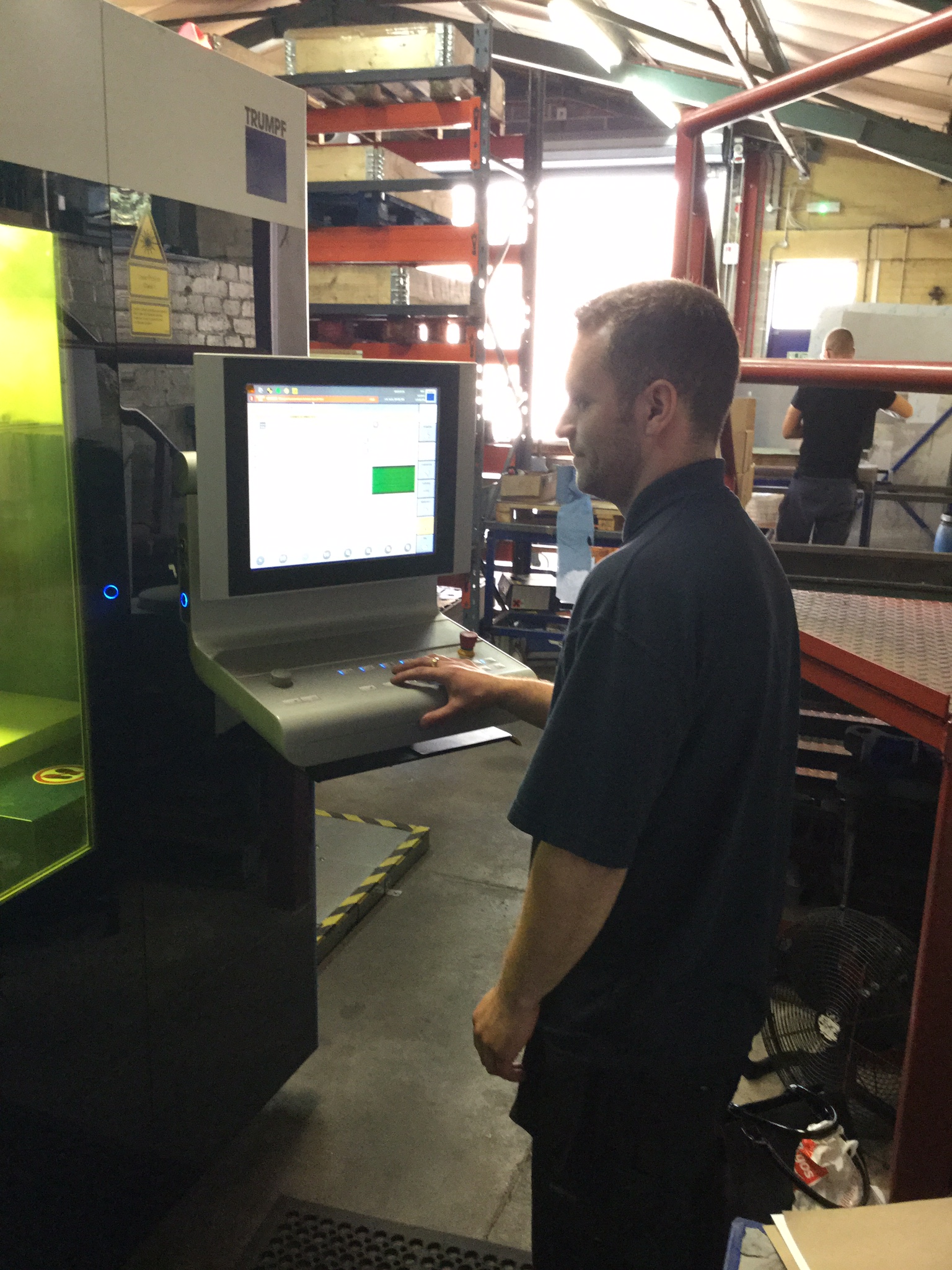 SAINT ANN'S LASER CUTTING SPECIALIST
Wayne Carter is the Saint Anns Laser Cutting specialist, and main operator for the Trumpf TruLaser 3030 Fiber laser cutting machine. We put a few hours aside with Wayne to discuss his process and how he has helped to build and maintain the Saint Ann's standard through his 10 years in the business. Like all of the team at Saint Ann's Wayne knows his field inside and out, but none more so than the Trumpf TruLaser 3030.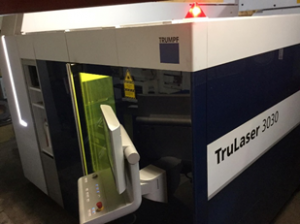 From a background at Saint Ann's working with press brake machinery – such as the various AMADA press brakes – Wayne was trained to use the fiber laser cutter. Some features of the TruLaser such as the automatic nozzle changer can make light work for the operator. The TruLaser even comes equipped with smart nozzle automation and smart collision prevention for maximum reliability.
To begin loading a job Wayne used the TruLaser interface to access a local drive. He then located the files associated with that job. The work sheets are provided by the office staff and save a lot of time by covering all the information he will need. While seeing how the machine works Wayne was able to demonstrate how the machine copes with very fine contours even when processing thick sheets. When the cutting is finished, the sheets have to be broken to reveal the individual components.
After a year laser cutting sheet metal at Saint Ann's – and ten years commitment on the whole – we would like to thank Wayne for his services, and for continually building on the high standards we set.