Laser Cutting Stainless Steel – Fibre FAQ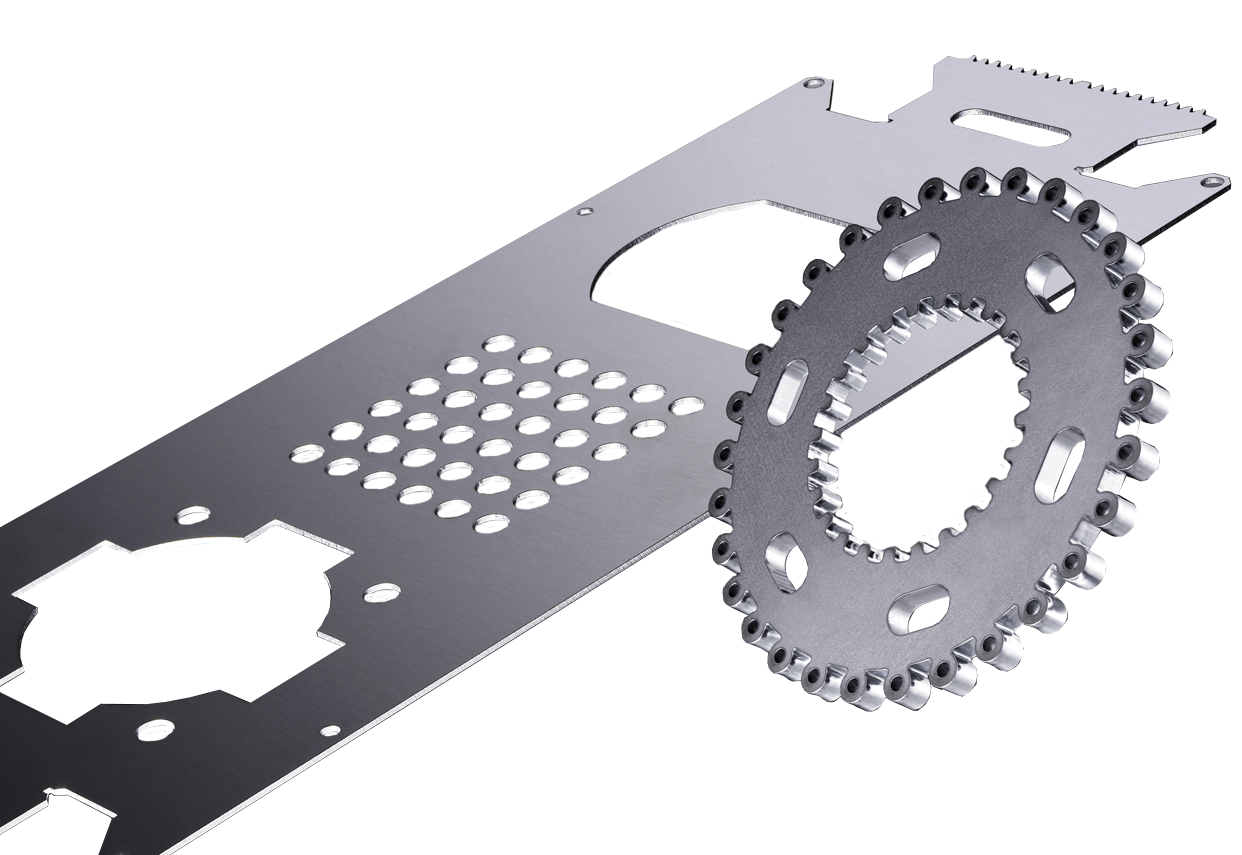 Specifications
Nitrogen Purity: 98%
Energy Savings: 35%
Certification: ISO 9001 and ISO 14001
Laser Cutting Stainless Steel
We are constantly being asked why the quality of our laser cutting stainless steel on all grades is so high, so we have taken the time to explain why, and some factors we consider when we cut stainless steel with nitrogen, and the benefits you can receive using our Fibre Laser cutting technology alongside our unlimited on site supply of nitrogen.
Does nitrogen help us cut through stainless steel?
Nitrogen helps us cut through tougher materials such as stainless steel, titanium, and ardox. It builds up the pressure directly without any delay. This gives it a direct pressure on a consistent cut.
How nitrogen benefits the customer?
By cutting stainless steel with nitrogen it gives it a clean edge finish. This makes it more pure and prepared for the secondary processes such as painting. It can adhere to the pure surface that hasn't been oxygenated because it has been cut with nitrogen.
If you don't use nitrogen when laser cutting stainless steel it becomes oxygenated and it will affect paints adhering to the stainless steel. It would then require expensive processes afterwards to enable to paint to adhere properly.
How does it achieve such a clean edge?
If you are cutting 3mm stainless steel then it cuts it with 14bar of direct pressure. Any slack or burrs that try to stick to the corner or the edge is actually blown away with the pressure. This gives it a clean edge cut, superior to conventional cutting that requires edge cleaning.
What grades can be cut?
430 grade is really poor quality stainless steel content that makes the steel magnetic. This also makes it more difficult to cut. We can cut this grade easily using nitrogen or up to  3mm in compressed air. This material can be cut with oxygen but it leaves a very poor quality edge that we wouldn't permit unless required to do so. We can easily cut this material using nitrogen fiber laser cutting. These grades are not called for in many industries.
We also cut grade 316 and 310 stainless steel, commonly used for food and hygiene products. Because of its low copper content, this is a more pure grade stainless steel and is also used for the military and oil rigs.
How thick or thin can we cut stainless steel?
From 0.5mm to 15mm in all grades of stainless steel. We do all finishes of stainless steel such as DP1 (grained material) or mirrored reflective material. The mirrored reflective is a production variable in our trumpf fibre  laser that eliminates the reflective return element of the laser once pierced.