TRUMPF FIBER LASER CUTTING REDUCES CYCLE TIMES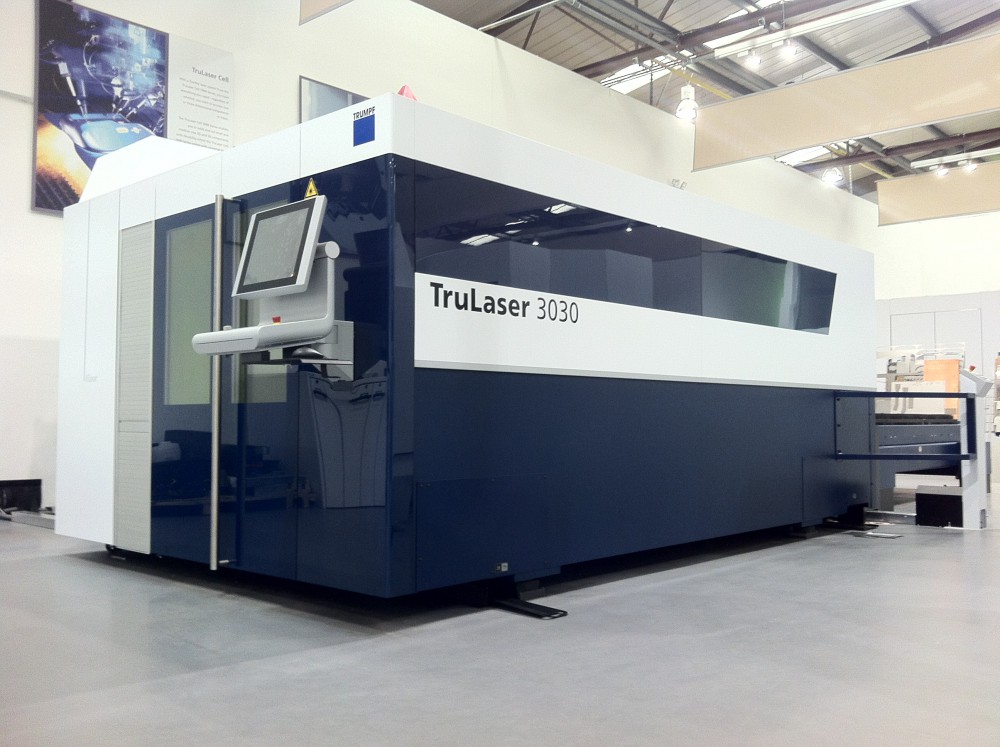 AUTOMATED TRUMPF FIBER LASER CUTS CYCLE TIMES AT ST. ANN'S SHEET METAL COMPANY
A recent press release From Trumpf – Fiber Laser Cutting & how we make things even better than before !
Nottingham-based subcontract profiling and fabrication specialist, St. Ann's Sheet Metal Company, has invested in a new TRUMPF TruLaser 3030 fiber with 3 kW TruDisk and LiftMaster Compact load/unload automation. Since installation last year, this advanced CNC profiling system has helped the company cut cycle times (up to five-fold in some instances), boost growth by 20%, and secure contracts previously outsourced to China. Click here to see article
St. Ann's Sheet Metal Company is a multi-faceted fabrication specialist offering the whole gambit of sheet processing services from its highly specified facility. Established in 1960, the company was acquired by the current owner, Dave Bloomer, in 1997. Ever since, Mr Bloomer has overseen steady investment, helping St. Ann's Sheet Metal Company accrue a reputation as a quality orientated business specialising in workmanship and customer support – as recognised by its ISO 9002 accreditation.
The latest phase of investment, which will see the company invest around £500,000 in total, includes the automated TruLaser 3030 fiber, which has replaced a highly reliable yet ageing TRUMPF Trumatic L2510.
"In short, we were finding ourselves unable to compete on price," admits Mr Bloomer. When we started to investigate why, it became apparent that our seven-year-old CO2 laser was a major factor. Laser technology had moved on, and we knew that investing in the latest machine was the only way we could compete more effectively."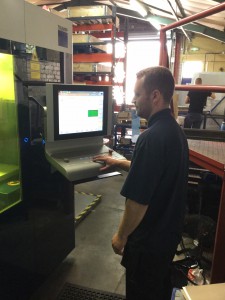 In the ensuing weeks, Mr Bloomer and his team researched the market, concluding that another TRUMPF machine, this time featuring fiber laser cutting technology, was the best way forward.
"We knew a fibre laser would be faster on the thinner gauges that we process on a daily basis, and having assessed the leading contenders, only TRUMPF had the whole package – machine, automation, service agreement and back-up," he says. "We were soon convinced that TRUMPF had the best to offer."
A £2 million turnover business, St. Ann's Sheet Metal Company serves a host of industries that include retail, heating and ventilation, renewable energy, lighting, automotive, aerospace, rail and computing to list but a few. Materials processed include mild steel, zintec, stainless steel and aluminium, typically of 1 to 3 mm in thickness, although sometimes up to 20 mm mild steel, 12 mm stainless steel and 12 mm aluminium.
"Cycle times on certain jobs are up to five times faster than on our previous machine, but typically at least twice as quick," says Mr Bloomer. "Two benefits have resulted from this: firstly we are more competitive on price, which helps win orders, and secondly, we have created more capacity. We've found that cutting with nitrogen as the assist gas really boosts our output. What we would complete normally in 18 hours we can complete in 12 using nitrogen. With this in mind, the next phase of investment will see us install our own nitrogen generation plant."
Mr Bloomer lists many more advantages of the new TRUMPF machine, including reduced energy consumption, greater working range (now 3000 by 1500 mm), reduced set-up times (thanks to the multi-cutting head that allows different cuts and material gauges), and a service agreement through to 2019 which includes the cost of spares.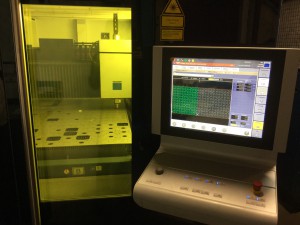 All of these factors add to the ability of St. Ann's Sheet Metal Company to compete in an increasingly combative marketplace. The company has also recently added a second shift.
"We're doing everything we can to make sure our company is an attractive proposition for customers," he says. "To be successful we must offer on-time delivery at the right price and the right quality, which is something that we always try to achieve."
This strategy is certainly paying dividends at St. Ann's Sheet Metal Company, which has witnessed growth of 20% in the period since the TRUMPF TruLaser 3030 fiber was installed. Moreover, the company has secured orders in the heating industry for components that were previously outsourced to China.
"In short, we've learnt how to exploit the TruLaser 3030 to maximise its considerable potential," concludes Mr
Bloomer.
link to trumpf article here